2019 for the first time at TEDxFreiburg and already a great success: many guests started coming to the lovingly and creatively set-up booth and talking to the "VI"s. The interactive work station was attractive because you could not only come together at a table to discuss ideas, but also to color and create your own tote bag.
Who is virtual identity?
virtual identity is passionate about researching everyday problems and trying to solve them digitally so that they are not only fun, but above all useful. They have been doing this with 180 dedicated colleagues in Munich, Vienna, Porto and Freiburg for more than 20 years. They are always on the lookout for new talents who are interested in further developing themselves personally and digitally.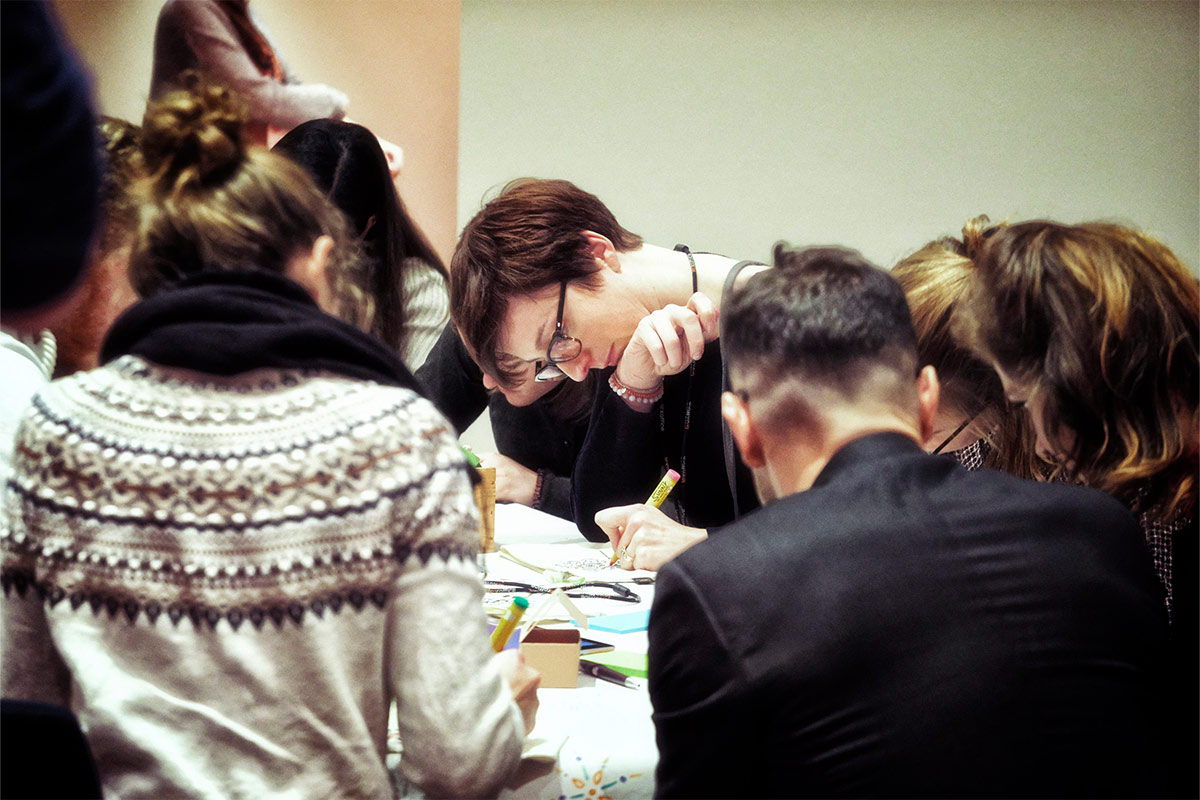 The VI team — including our contacts Katharina Otto und Kirsten Heller — are there every year as guests, which makes us very happy. When you're at TEDxFreiburg, approach them both, it's always enlightening talking to them. Fun fact: our co-organizer Gunter (following his inner nerd) loved chatting to the chat bot on VI's old website every now and then!